Many businesses have been impacted by Covid-19, including the home furnishings industry. According to Factset Insight, Since the epidemic began in March 2020, there has been an almost eight-month reduction in business due to the slowdown logistics. Things began to pick up around last October as a rush of home renovations as more people shifted to working from home permanently. People desired to adorn their homes in unique ways.
With so many individuals being forced to work from home, more and more people are focusing on nesting. For example, a quick scroll through Instagram reveals a plethora of images showcasing decorating projects — refreshed home offices are just one example — proud organizing moments, unique craft ideas, and a plethora of other creative projects that people have turned to for a moment of joy during this trying time. Home has never been more essential than it is today.
Trendy interiors full of much-needed calm and peace, a new variety of sustainable designs, and stylish new pastel tones are here to stay. And, of course, their polar opposite: black and white, which is another huge trend for creating quiet, tranquil rooms with all the positive feelings you need.
Moods And Colors Walk Hand in Hand!
Blok 2-seater sofa in thick green corduroy 210 cm
Curl up on the soft corduroy with chunky seams, and you'll want every day to be a sofa day, blanket optional. Give yourself a well-deserved rest.
Use the code AFFREALICOZY to get a 5% discount at Kavehome!
Colors have an impact on our emotions. With the release of COVID 19, it's even more crucial that we pay attention to our mental health. You can wish to be renowned for qualities like positivism and security and have a positive mental influence. Green is also an excellent color to choose since it has a calming impact. If the notion of painting the entire space a warm color scares the minimalist in you, make a statement with the main wall of your living room or bedroom!
Fantasize Sleeping in a Bed like this?
Learn how to produce a room that is both sustainable and unique. The sleek bedside table made of rattan with a natural finish and metal frame can do wonders to your space. And when you add some vintage lighting, it will make your space a nice soothing place to sleep. You can also add wooden shelves made of genuine mango wood and coconut shell to give a more unique style. Your home should be designed particularly for discriminating individuals such as yourself.
Welcome the Season of Sofa and Blanket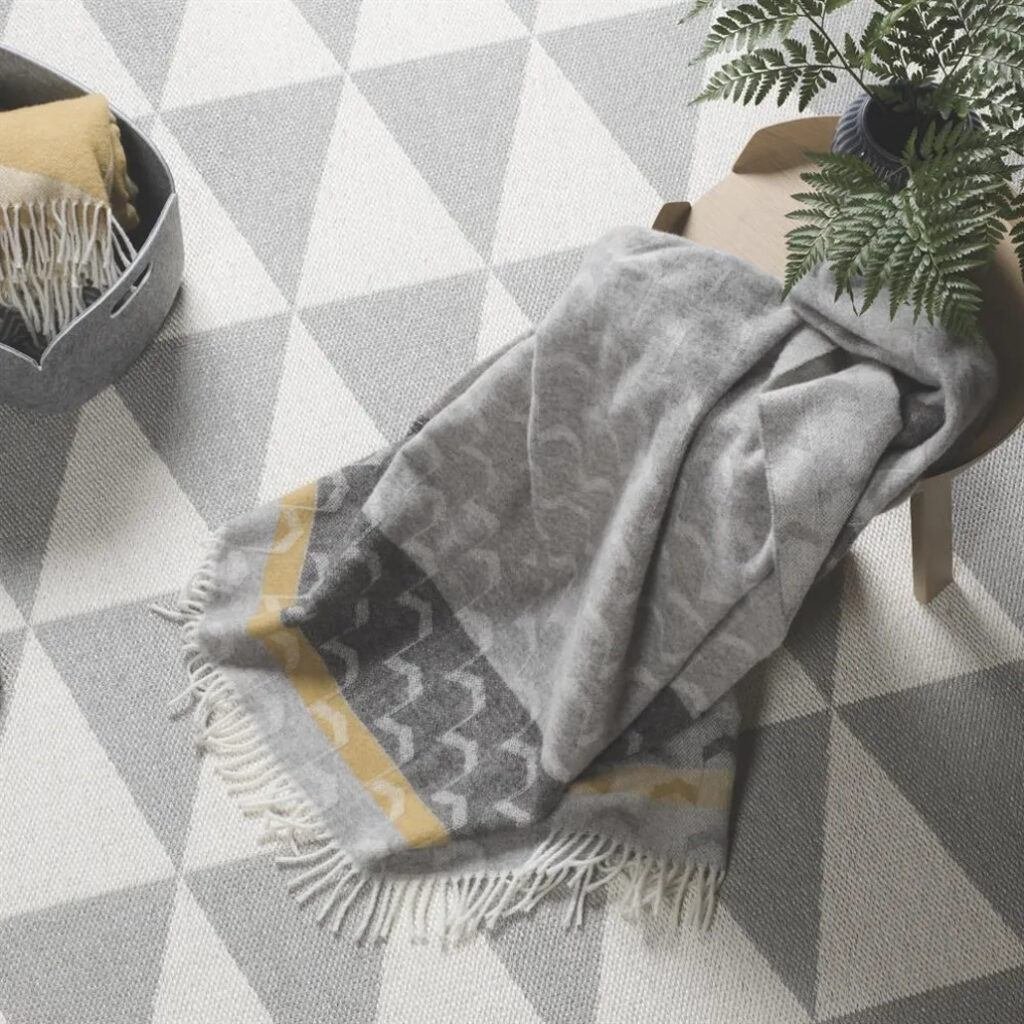 The 100 percent sustainable cotton coverings, blankets, and accessories can add comfort and style altogether. Soft sofa covers and beautiful blankets can curate a space with a range of textures and relief patterns. Why not dress your house to impress and establish trends? Right. Let's be clear: lounging can be fashionable as well. There's nothing better than natural materials for relaxing in your home.
Bringing Nature Inside
Staying indoors has most likely sparked a renewed interest in gardening as a hobby. Millennials have caught on to the fad of becoming plant parents, which was already popular before the epidemic. When it comes to wall coverings, wallpapers and botanical prints are popular choices.
Dedicated Office Space
People who work from home require a functioning office area in order to be more productive. People are inventing new ways to build a pleasant workstation at home, such as converting places under the stairs (in duplexes and penthouses), storerooms, half-bedrooms, or even master bedrooms into temporary office rooms. With Zoom meetings taking the place of office meetings, it's more important than ever to employ materials that provide acoustic insulation, pay attention to lighting, and have an aesthetically beautiful backdrop that allows people to confidently conduct their zoom conversations, etc.
Cozy & Soft Couches
Comfort takes priority above everything! Large, soft couches may transform a space into a warm and inviting environment, especially when packed together. You may even rearrange the furniture in the room to create additional seating areas. You may turn a corner near the window into your new spot to drink coffee or read your favorite book by employing huge, comfortable couches.
Give Warmth With Cushion
Cushion coverings in mellow color tones can provide warmth to your space if the rest of your house's furniture is edgy, but if your furniture is the focal point, monotoned cushions can work as a breathing element in the room, drawing attention to the furniture design. The best part about accessorizing your house with many sets of cushions is that you can alter the area's ambiance as often as you like by just changing the cushion cover, making makeovers quick and affordable. Purchasing cushions or cushion coverings online has gotten much more convenient as the globe has grown more internet-shopping friendly. It's a win-win situation!