Furnish with Flair
Discover Vintage & Modern Furniture
Refurbished High-end Furniture
A chair is not only a piece of furniture but functional art. It incorporates style, innovation, and engineering into its construction. Chair designs are flowing through the entire furniture's history. Here are 20 timeless chair designs that have had a long-lasting impact on our lives since their birth, and their immaculate designs have become the icon of the classic masterpiece.
Wassily Chair – Marcel Breuer (1925)
Wassily Chair was designed in 1925 inspired by the structure of a bicycle. Wassily Chair was the first bent tubular steel furniture. The sturdy but light-weighted tubular steel creates a smooth and sleek frame, and the leather slings, which hold recline angles, offer an ergonomic and comfortable sitting. With its clean lines and elegant construction, Wassily Chair is a ground-breaking and iconic masterpiece of all time.
LC2 Petite Modéle Armchair – Le Corbusier (1928)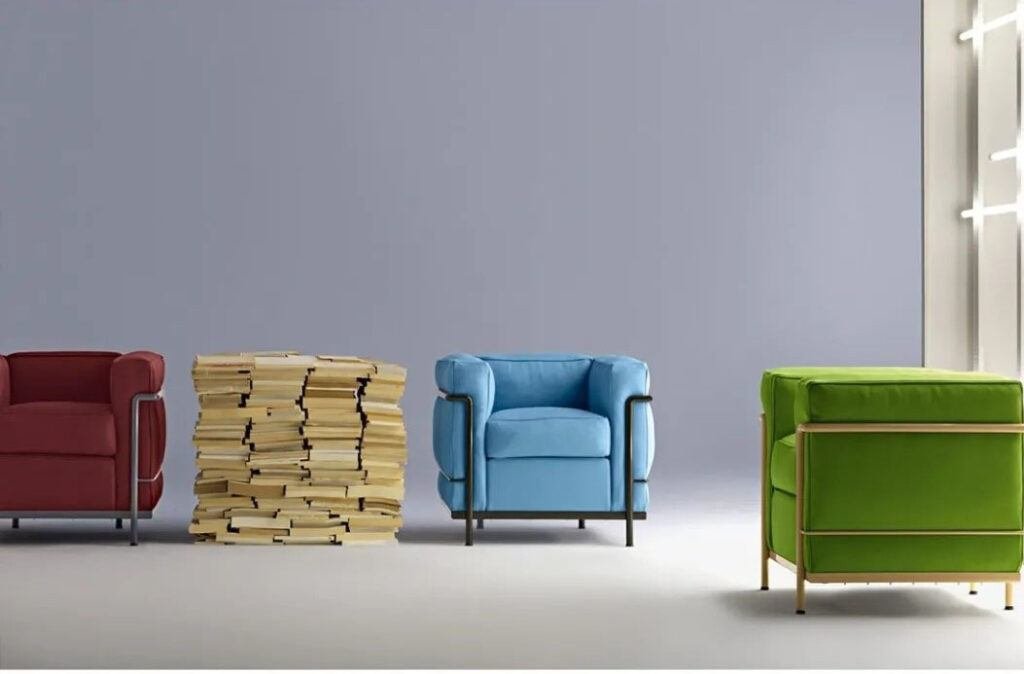 The LC2 is the consummate synthesis of form and function. Its minimal design deemed its iconic status in furniture-making with timeless appeal. A basket of leather cushions filled with goose-down sit well in its steel tube frame. Vintage, classic but modern and fresh, the sense of nostalgia seems never fade away…
LC4 Chaise Lounge – Le Corbusier (1928)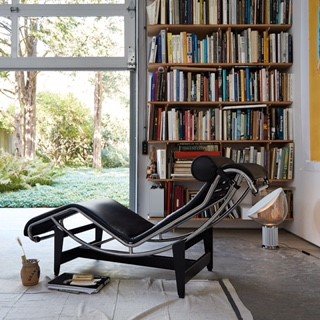 The LC4 Chaise Longue (1928) sublimates the notion of " beauty and comfort in one." Its floating frame subject to the body movements best illustrates Le Corbusier's design philosophy. Like in his 1925 book, L'Art Décoratif d'aujourd'hui, Le Corbusier outlined his expectations for furniture and defined three different furniture types: type-needs, type-furniture, and human-limb objects. He defined human-limb objects as:
"Extensions of our limbs and adapted to human functions that are type-needs and type-functions, therefore type-objects and type-furniture. The human-limb object is a docile servant. A good servant is discreet and self-effacing in order to leave his master free. Certainly, works of art are tools, beautiful tools. And long live the good taste manifested by choice, subtlety, proportion, and harmony."

— Le Corbusier
LC4 is included in the permanent collection of the Museum of Modern Art in New York. And each piece is signed, numbered, and as a product of Cassina's Masters Collection manufactured by Cassina under exclusive worldwide license from the Le Corbusier Foundation.
Barcelona Chair – Mies van der Rohe (1929)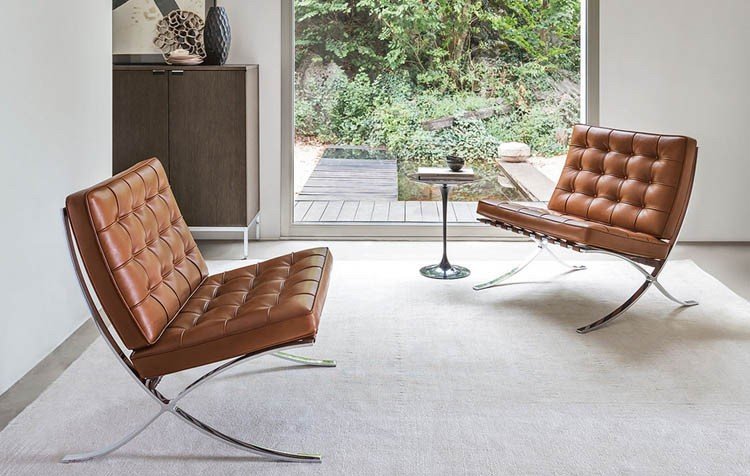 Barcelona Chair was designed by Mies van der Rohe to furnish his German Pavilion at the Barcelona expo in 1929. Its minimalist style in modernism reflected the designer's theory " Less is more."
Zig Zag Chair – Gerrit Rietveld(1934)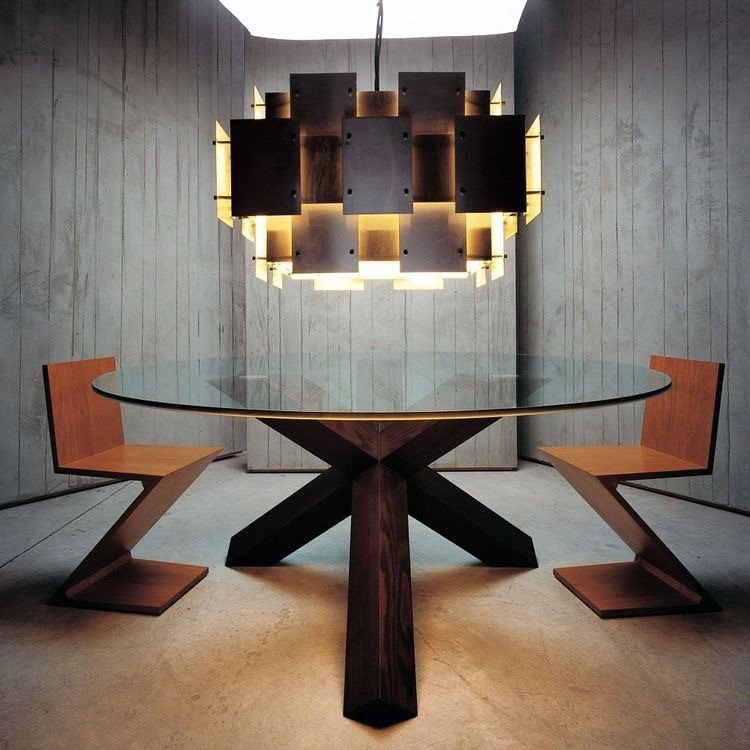 Zig Zag Chair completely defies the conventional seat concept–without arms and legs. It is one of the first examples of a cantilevered solid wood chair made by four flat pieces of elm joined by dovetail joints and metal screws. Visual instability and physical sturdiness, and comfort display in the same perch. It is now produced under license In Cherry or Ash by the Italian manufacturer Cassina S.p.A.
Butterfly Chair /The BKF Chair- Antonio Bonet, Juan Kurchan, and Jorge Ferrari Hardoy(1938)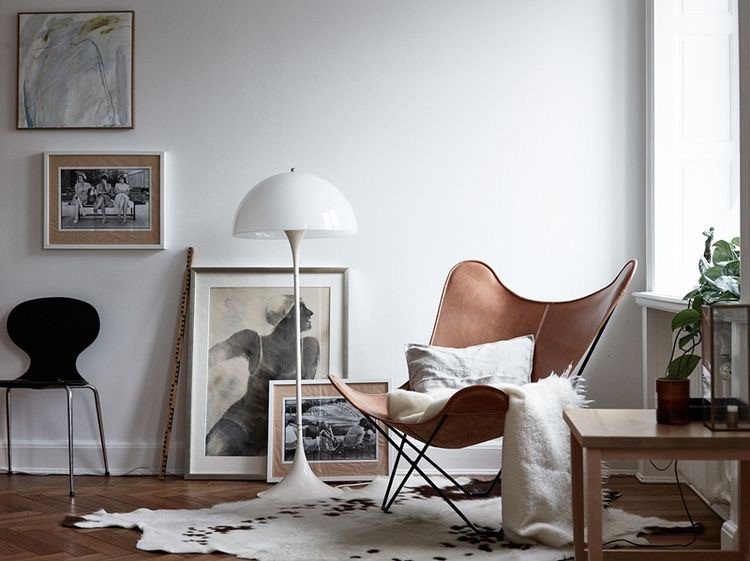 Three Argentina designers created butterfly Chairs, also called "BKF," as the initials of the three designers. This iconic modernism of Latin American became one of the most copied designs of the 20th century. The classic silhouette –linear leather covering formed a cocoon-type womb. And the chair achieves the utmost aesthetic pleasant while renders comfortable seating. It has a great value of a collection.
La Chaise– Charles & Ray Eames (1948)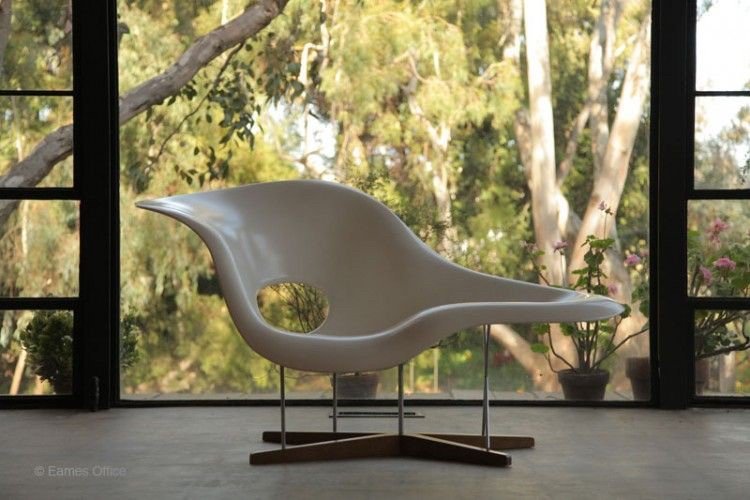 Legendary designers– Charles and Ray Eames– designed the elegant lounge chair La Chaise for a competition at the Museum of Modern Art in New York in 1948. The lounge chair has long since established itself as an icon of organic design. Now Vitra is the sole authorized manufacturer of Eames products for Europe and the Middle East. Any Eames products made by Vitra are deemed as " original."
The Chair/ the Round chair – Hans Wegner (1949)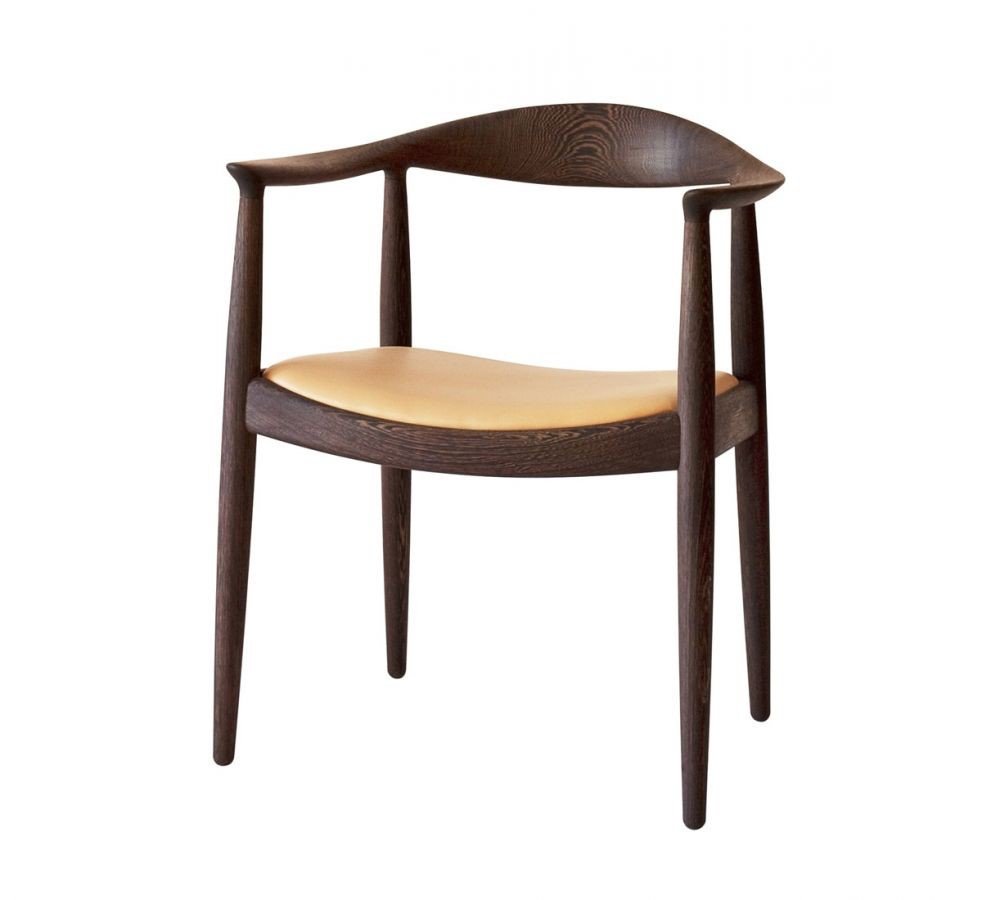 Danish chair designer Hans Wegner is well known for his popular style of " organic functionality." The Round Chair was—and still is—the clearest example of a ground-breaking design that emphasizes logical shapes that were based on function rather than excessive ornaments. The chair was prominently on display in the first televised U.S. presidential debate between Richard Nixon and John F. Kennedy. Both presidential candidates sat in The Chair during the debate.
Rocking Armchair Rod Base/RAR-Charles & Ray Eames (1950)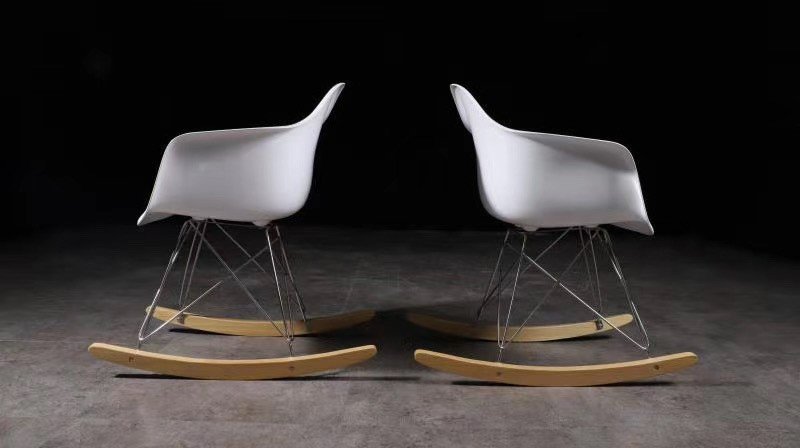 Eames rocking chair is the iconic design of the 1950s. Its timeless, ergonomic design with unconventional leg options has its stand out in the furniture industry. It was the first plastic chair ever. This masterpiece applies different materials – fiberglass seat, steel frame, and maple base, which offer a vibrance and modernism to the surroundings.
Diamond Chair- Harry Bertoia( 1952)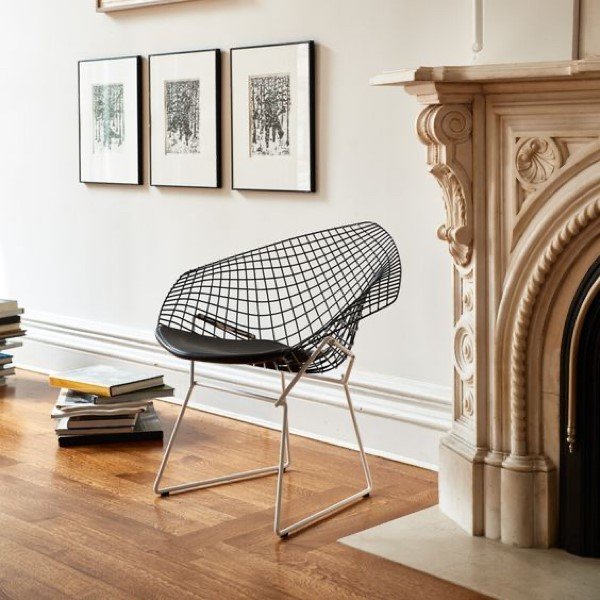 Diamond Chair is rather a chair than an astonishing sculpture! It got inspiration from an industrial material, and the designer sublimated it beyond mere utility into a masterpiece of art. The Diamond Chair is one of the most recognizable mid-century modern designs.
Like Bertoian himself described this chair: "They are mainly made of air, like sculpture. Space passes right through them.
Ant Chair- Aren Jacobsen(1952)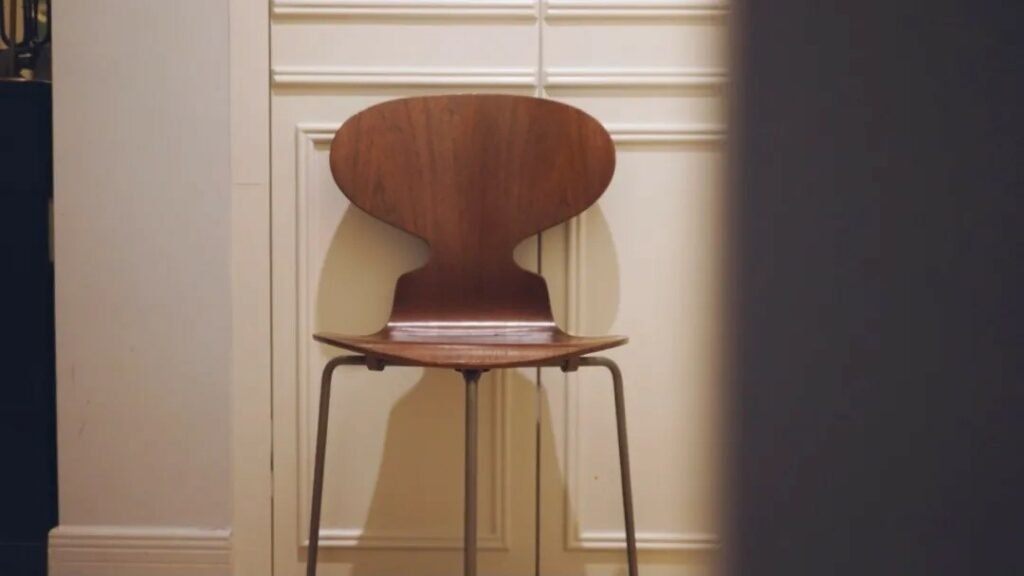 Danish designer Aren Jacobsen accommodated three different bends in one piece of plywood. By narrowing the center, he injected novelty into this comfortable curved seat. Since it was invented, the ant chair swept the world with great success. It has three or four legs, mimic an ant raising its head. The free-form shapes in typical Scandinavian design ignite the nature of minimalism.
Easyarm Chair /Chandigarh Chair- Pierre Jeanneret (1955)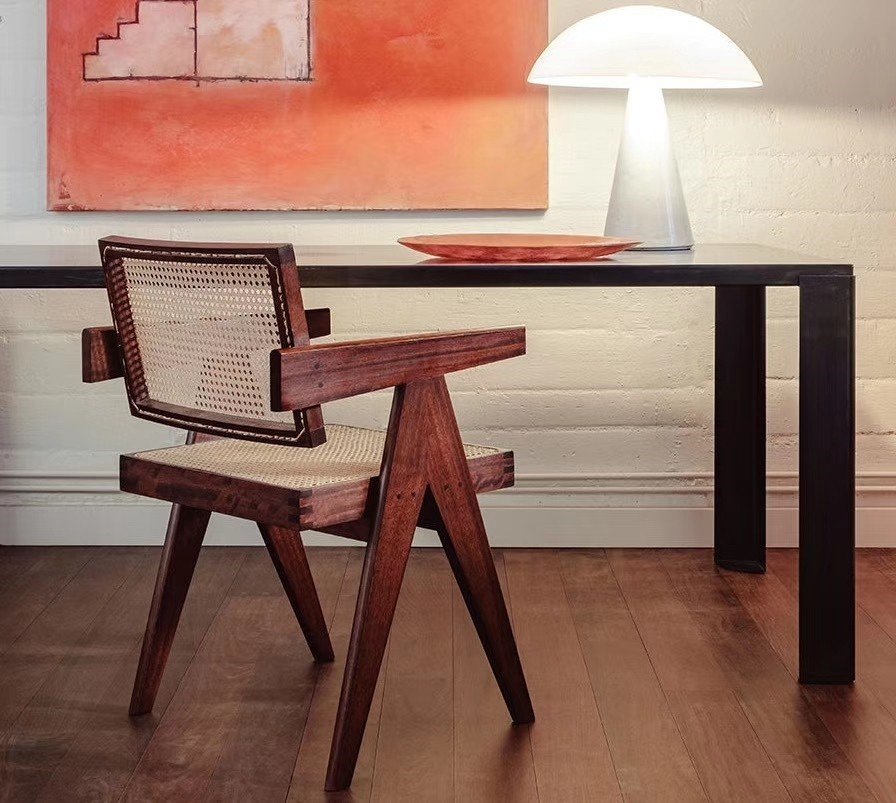 Chandigarh Chair itself is a piece of story-telling art. Its distinctive V-shaped legs lend the chair distinguished aesthetic value, and the historical background of its creation reminds vicissitudes of the city's past. Easyarm Chair ( Chandigarh Chair) was intended to be created for the City Chandigarh in the 1950s, visioned as a new, utopian city by India's first PM, Jawaharlal Nehru. The urban architect-designer Le Corbusier asked his cousin Pierre Jeanneret to assist in the design process, including creating the city's furniture. Chandigarh Chair was one of these pieces of furniture. Chandigarh Chair was made from inexpensive Burma Teak resistant to both the humidity and the area's bugs. Since then, a large quantity of Chandigarh Chair was manufactured and was spotted at the now-famous Capitol Complex (which housed the city's governmental buildings).
In the 1980s, Chandigarh Chair was discarded and pile up across the city when people shifted to more contemporary designs. Fortunately, furniture dealers began circling the city and bought many original pieces from the city in the 1990s. Then Chanigarh chair was revived and won global recognition as an iconic design.
The Indian government now imposes a ban on Chandigarh furniture. None of the original pieces still in Chandigarh are allowed to leave the country without approval from the country's Ministry of Culture. Today Jeanneret chairs in both original and restored condition still attract record prices at auction and become the sought-after collection for many world-class celebrities.
Eames Lounge Chair and Ottoman– Charles and Ray Eames (1956)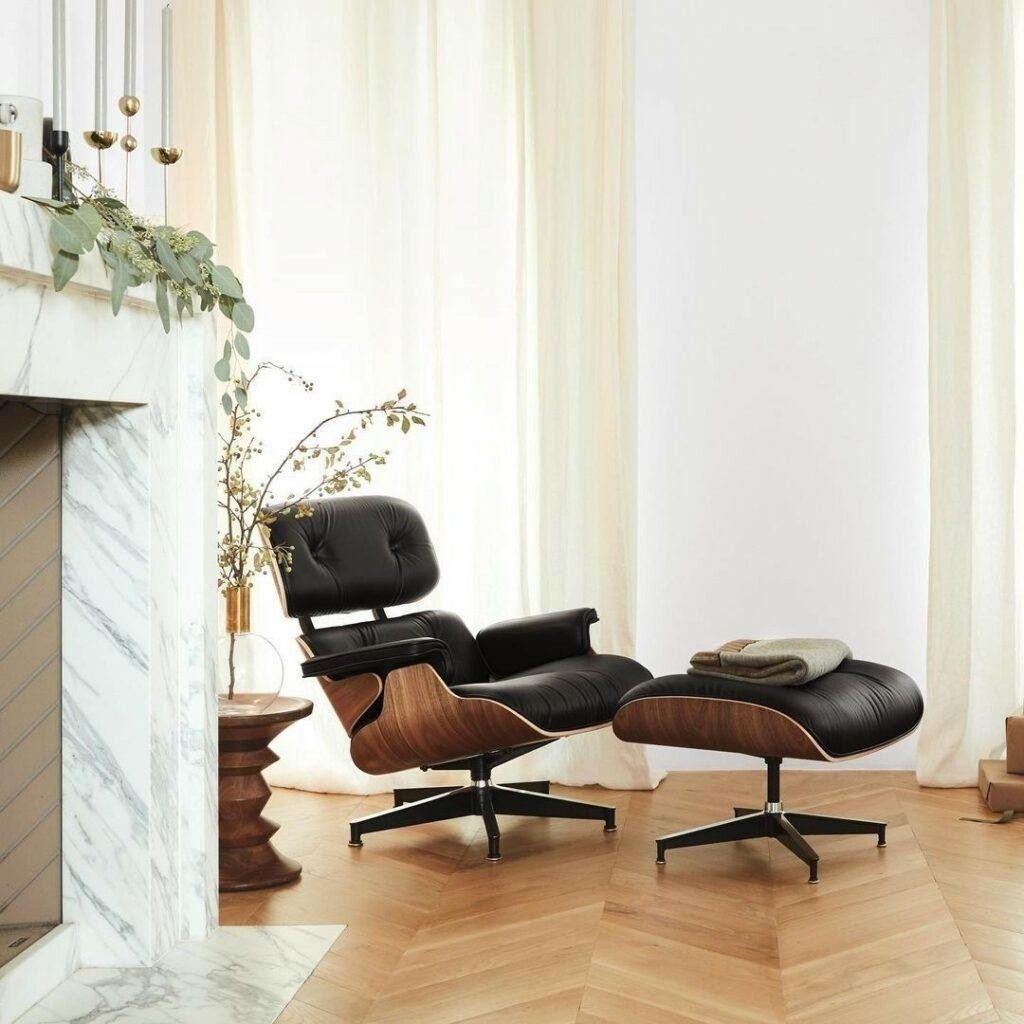 Eames Lounge Chair and Ottoman is a timeless design. It takes on a 19th-century club chair and conveys inspiration throughout modern history. Introduced in 1956, it immediately became a phenomenal and impeccable totem – nothing equal it until today.
Grand Prix Chair /FH 4130-Aren Jacobsen (1957)
The chair was displayed at the Triennale in Milan, where it received the Grand Prix in 1957, the finest distinction of the exhibition. And then took its name from there. This is one of the few Arne Jacobsen chair designs with wooden legs. The combination of a contemporary seat with wooden legs and the back in a stumpy Y shape makes its way into many homes, particularly around the dining table. In the original version, the shell was made with a teak or beech finish. Now it can be customized through a series of colors, wood types, and upholstery.
Egg Chair – Aren Jacobsen (1957)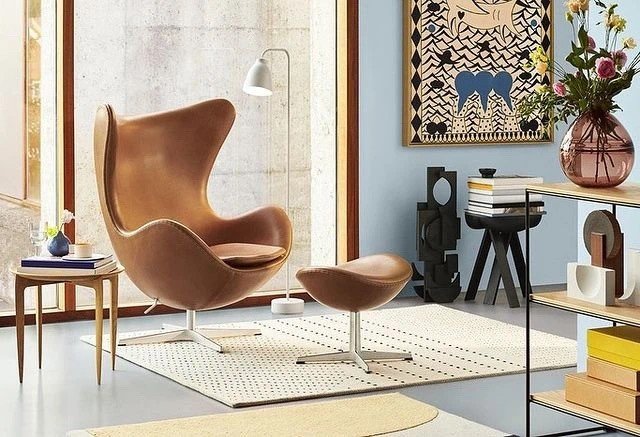 Egg Chair was designed as a couch and owed its name to its organically shaped seat– a semi-open egg. Actually, only a handful of Egg couches have ever been made in Jacobsen's time. One of the main reasons is the couch needs to be covered by two entire cowhides; otherwise, visible stitching could be down the middle of the couch. Today, high-quality materials of fabric upholstery are the solution to the problem.
Swan Chair-Arne Jacobsen (1958)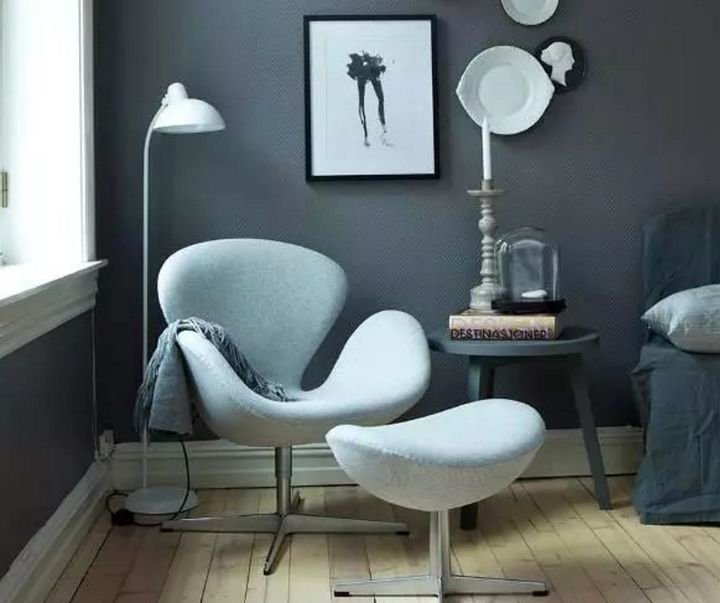 Swan Chair, eponymous with Jacobsen's chairs-Egg Chair & series 7 Chair, combines free-form sculptural shapes with typical characteristics of the Scandinavian design– simple and clean structure.
Swan Chair features curves without any straight lines, like a graceful swan perking in the lake. A molded shell of synthetic material on an aluminum swivel base, with a shell upholstered in fabric or leather. It has been one of the iconic designs ever since its birth.
Cherner side chair- Norman Cherner (1958)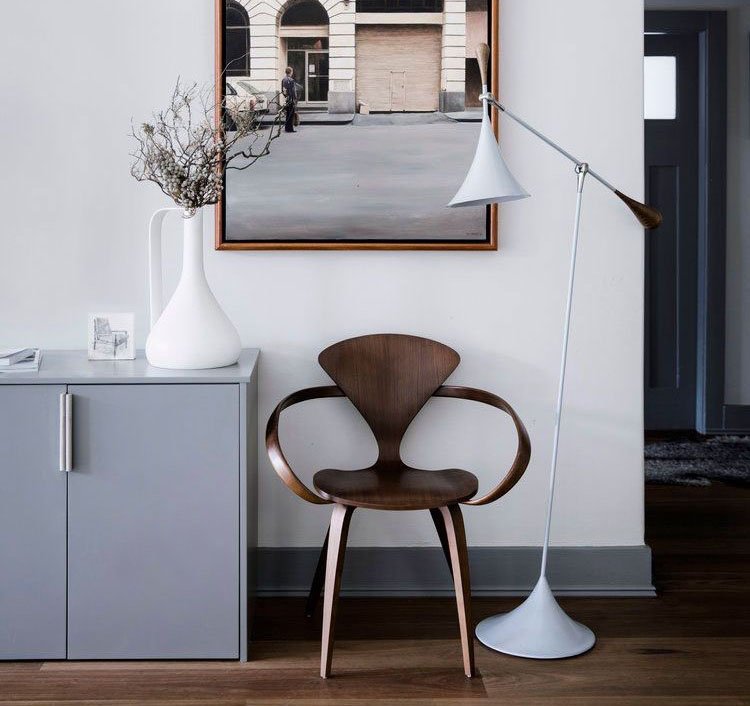 American designer Norman Cherner designed Cherner Side Chair in 1958. The chair resonates with the preoccupation of molded plywood at that time. The solid bentwood arms in the sleek and minimalist curve defy the conventional arm construction and render an appealing visual spot whatever it is placed.
PK 9 Dinning Chair-Poul Kjaerholm (1960)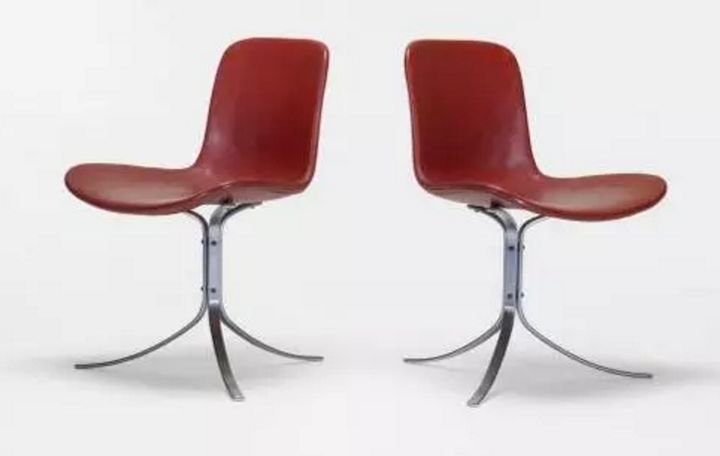 Danish designer, Poul Kjaerholm, showcases extremely sophisticated construction in the PK9 dining chairs. Three pieces of satin-brushed stainless steel act as a column, a set of legs, and carriers of the leather seat. Here soft meets tough and blends well into one perfect art to achieve functionality.
Shell Chair – Hans Wegner (1963)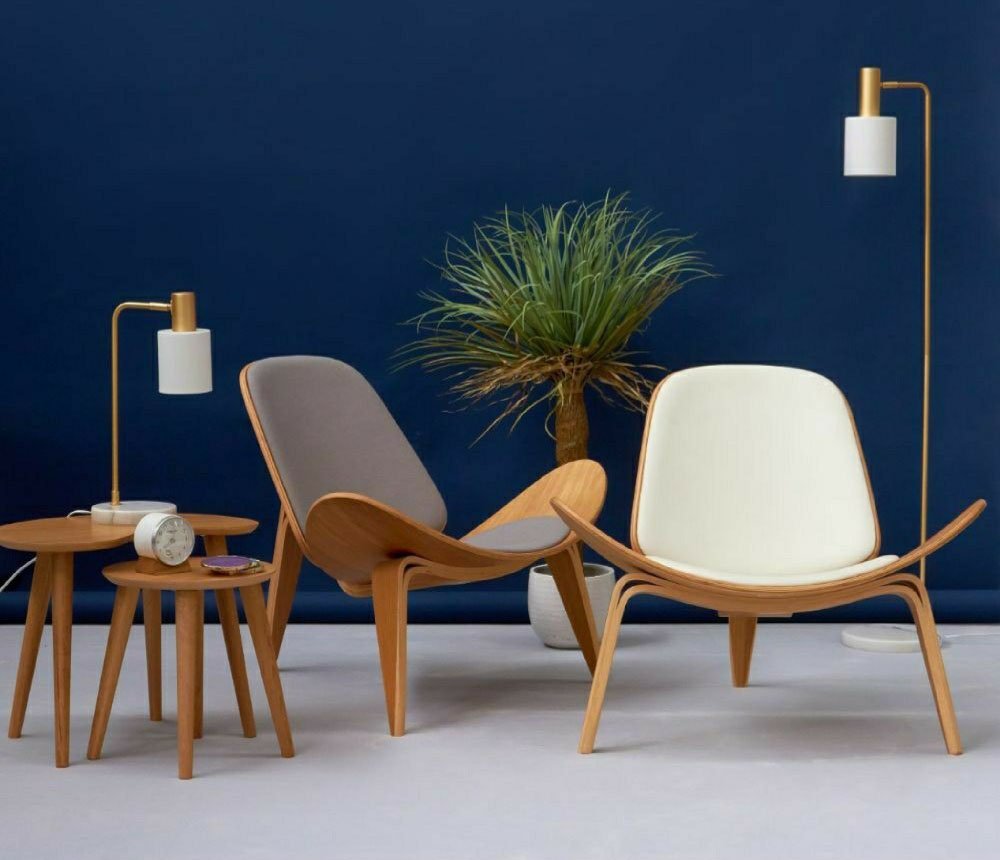 When Danish designer Hans Wegner released his Shell Chair in 1963, it didn't get too much applauded from the market until 1998, when Carl Hansen & Søn reintroduced the Shell Chair in 1998. The chair's signature wing-like seat, curved backrest, and three arched legs offer a unique and stable structure. If you see the chair from the front, you'll find that all corners are generously rounded, which clearly reflects the designer's belief: The chair should be beautiful from all sides and angles.
S Chair – Verner Panton (1967)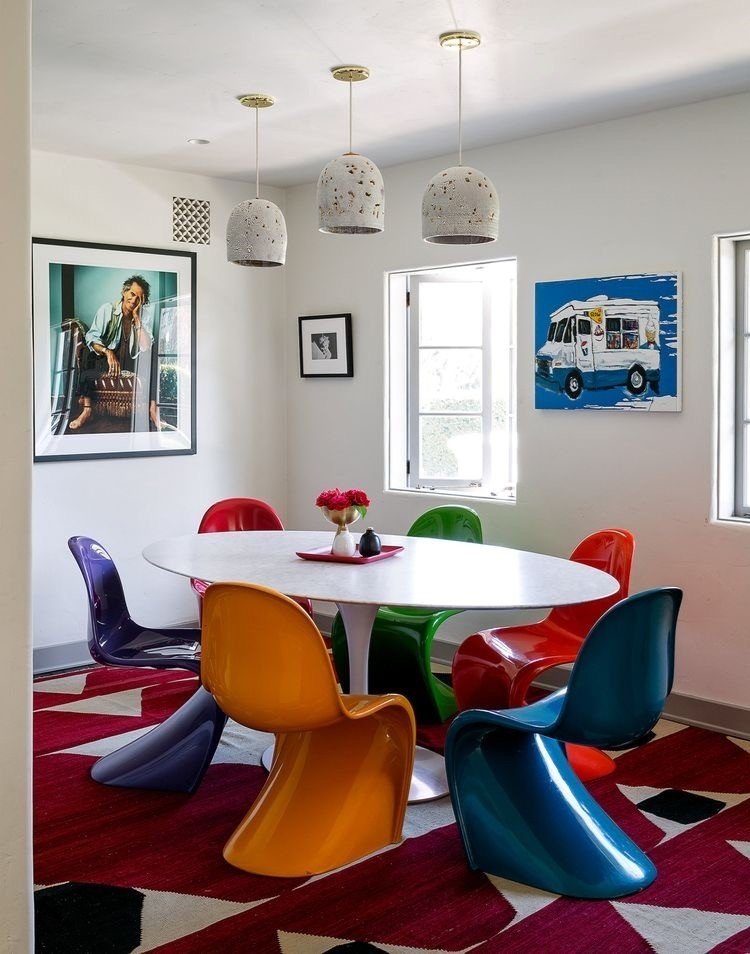 The Panton Chair is the world's first molded plastic chair, and it is considered one of the masterpieces of Danish design. The chair was included in the 2006 Danish Culture Canon.
Panton Chair was finally presented to the public in 1967, although its sketch already prefigured Panton Chair as early as 1958. In August 1967, the Panton Chair was presented to the public for the first time. Since then, with the production technology merging, the chair has been made from different types of plastic.
Today, Panton Chair is part of the collection of the Vitra Design Museum.