If you are trying to decorate or spice up your home, you may encounter a dilemma about what to do with all the empty wall space. Because equipping a home is one thing but decorating it is another game altogether!
Bringing blank walls to life doesn't have to be difficult. It doesn't take much to make one's home look like featured in a magazine. Plenty of home decor ideas will transform your space from drab to fab with little effort and cost. All of this can be done without hiring someone else or putting in tons of time on DIY projects.
How? Well, the answer is simple, with Wall Art Prints.
These are a quick and affordable way to transform blank walls, fill empty shelves, or brighten up awkward corners. Whether you're an artsy minimalist who likes neutral line art on your wall or someone whose home is filled with bold colors from different genres – there isn't any wrong way to do it!
Let's look at 10 Wall Art Prints Ideas to Refresh Your Space:
Add Personality with Color
Artwork is a reflection of who you are when it comes to decorating your own house. That is why deciding on something may be so difficult. It's important to remember that, even if you're a friendly person, not every area in your house has to be social. There is such a thing as having too much personality!
For example, if you love pink, you don't have to paint the entire house or even a whole room in it. Just choose an art print that will go well with your wall colors and furniture. For example, white furniture is more suited to light art prints, whereas black furniture screams for strong and brilliant patterns. You can simply decor your sofa with pink cushions to appreciate your love for the color. Whatever you choose, make sure it speaks more about who you are and how you want to portray your feelings with your home decor.
Create Magic with Monochrome Wall Art Prints
What exactly is this monochrome we're discussing? You may recognize it from the abbreviated slang term "mono," which is also known as "black and white" or "various shades of grey." The temptation to pick a full-color print is strong, but the beauty of mono artwork and line drawing is something that will enhance your home without screaming loud. There is something powerful about adapting monochrome wall arts in your space. That's why to consider choosing monochrome if a room already has a lot of colors. Trust me; you will love it.
Embrace the Canvas Art prints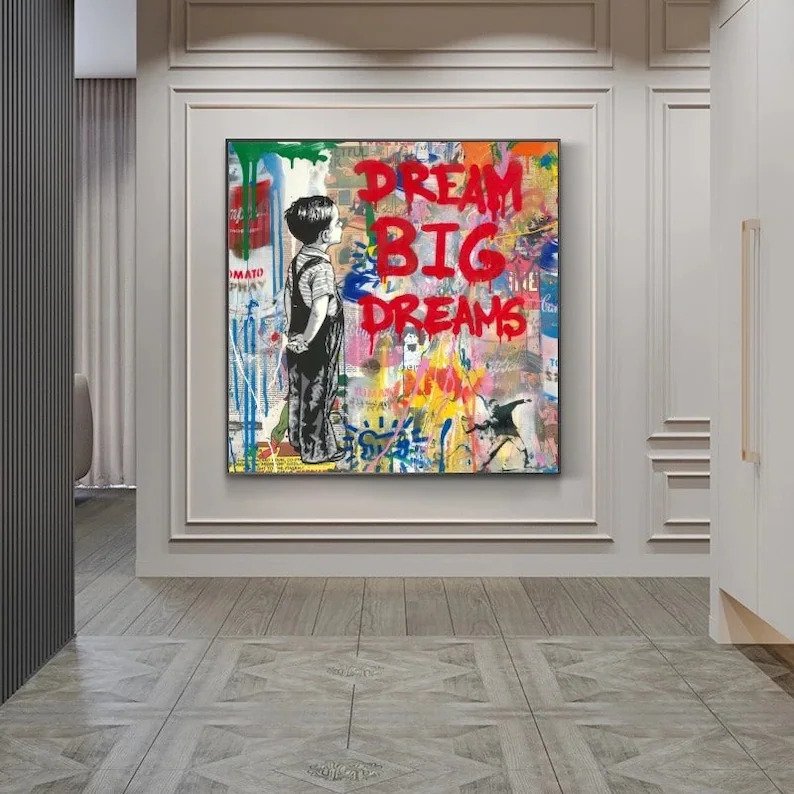 It's time to embrace canvas art style if you live in a new or renovated home and genuinely desire a piece that "Wows" you every day. Now is the time for contemporary art. I'm not even redundant. The term "canvas art prints" refers to artwork created at present. Browse our Art Collection to find what's new and exciting that will change your home forever.
Experiment with Different Patterns
The beauty of pattern and digital art prints is that they may be utilized in several rooms without becoming stale. They are also quite adaptable and can convert a room with solid colors into one with many personalities. It can also be used to set off other designs. The latest trend is a coordinated collision of patterns — various designs, textures, and colors. Pattern repetition is an experimental gadget that creates spunk with a different style.
Create an Eclectic Decor
There's no need to follow the crowd when it comes to artwork. In reality, it is frequently the purpose of art to sow division. It arouses our interest. It makes us feel agitated. To give you an example, antique nostalgia transports us to another planet. If you work in a modernist workplace, your house may be in desperate need of a romantic touch.
Style it Up
Using art to style your house may help guests glance away from items you don't want them to notice, such as outdated furniture or a messy desk. You may easily move the focus point away from whatever is currently dominating a room by selecting a specific type of wall art prints. Choose the style you want your home to have, whether it's abstract, watercolor, pop art, cubism, or canvas art, then hang it.
Explore Art of Life
The art we select reveals a great deal about who we are and what we value. We enjoy promoting unique art because our tastes vary as styles change (so you can replace it with the latest home decor trend). For example, if you like the current vintage revival, you don't have to go all out with a shag carpet and orange tiling. In one simple print, a trademark piece of artwork may express all of this and more.
Tempt Your Senses with Giclée Art Prints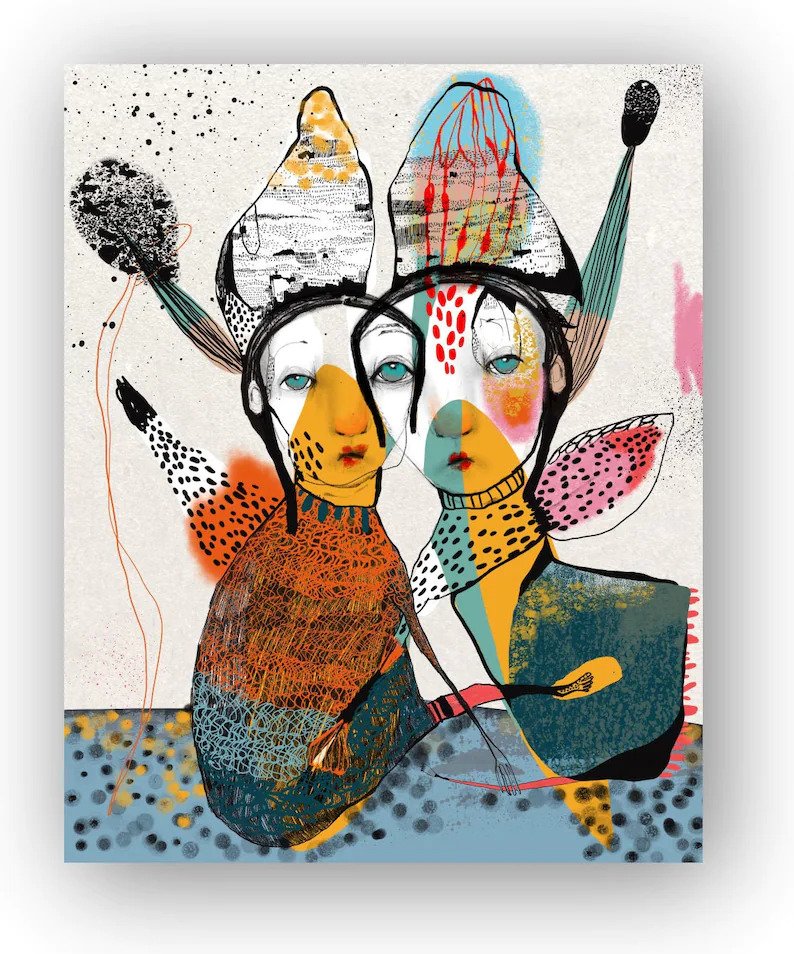 A quick peek through our digital prints collection, or Giclée art prints, demonstrate why this type of photography makes people stop and think. It plays with our senses. If you are wondering, "What is it?" Then let me put it in simple words. It is the allure of unique abstract art that never fails to fascinate.
Perform an Artistic Dance
There's something about abstract artwork that makes you want to take it home with you. It entices. It has a magical quality. And you'll never be able to find out why. You know, sometimes you enjoy what you see and want to see or learn more about it. And as much as you look at it, you will see different things every time. That's a similar case with abstract wall art prints. The same may be said for art, so don't be scared to experiment with abstract. It mesmerizes you to come closer.
Paint the Canvas
Beautiful wall decor, such as canvas art prints, is the perfect way to bring your room together if your walls are feeling lonely. It also adds character and charm to your home that your current décor may lack.
CONCLUSION:
These simple adjustments can provide individuality and bring a dull space back to life with fresh wall art prints. This collection of easy home décor ideas can brighten up any room and turn it into your new favorite hangout spot.
Tell us what you love about art prints and what new ideas you got in the comment section below. Happy decoring!