The texture refers to the character of a surface and is both tactile and visual. The tactile texture can be physically touched or tangibly felt. Often, we describe a surface as smooth, tough, gritty, and others. Visual texture is a visual quality of a surface. It is an illusion of the tactile texture, mostly using drawing or software techniques to create the visual effect. Because of this nature, people utilize different materials to .showcase an object's quality, and at the same time to achieve aesthetic effects. Texture brings visual impact and stimulates a sense of spatial orientation. Each material's unique characteristics stand for quality and contribute to the personal experience across the entire home.
Here are the steps to follow when adding textures to your home:
Style First…
To get the most cohesive and welcoming textural experience, you need to decide on your design style first and then manipulate the different elements in a space to decide where and how you can offer the best choice of texture.
Interior design style carries a statement by its components. For example, In the American Colonial style, fabrics featured a toile design, aged-look oak floor, hand-made furniture involved intricate carvings, and vintage finishes on the lanterns and wall sconces. All these elements echos with each other and flow seamlessly. In Tropical style, furniture is made from natural materials like rattan, bamboo, and wicker and upholstered in linen with tropical prints featuring lattice, florals, and big palm leaves. Natural fiber rugs woven in jute and Sisal are often spotted in the living areas, like porches and verandas. Big and luxuriant plants indoors strike a relaxing ambiance around.
Once you determine the style, then you add its emblems to the space.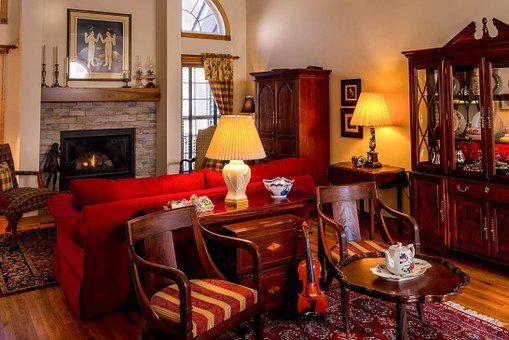 Natural Texture vs. Artificial Texture
The natural texture already exists, such as on wood, stone, skin(leather), etc. The best property of natural texture is their delicacy, subtlety, and variety, which creates more sophisticated layers in vision. The natural textures often display different yet contradicting properties, such as regularity versus randomness, uniformity versus distortion. Hardly do you find the same wood grain in two pieces of planks. That' is why there is no unified manner in describing the patterns presented in these natural materials. Nature texture has no bright colors but simple and natural hues.
The artificial texture is achieved through different manipulations of man-made materials. With the advancement of synthetic technology, more materials are merging with better durability and cheaper cost. The artificial texture has a simple shape and fewer physical variables but abundant color choices compared with the natural texture.
It is quite common in interior design to combine natural texture with artificial texture.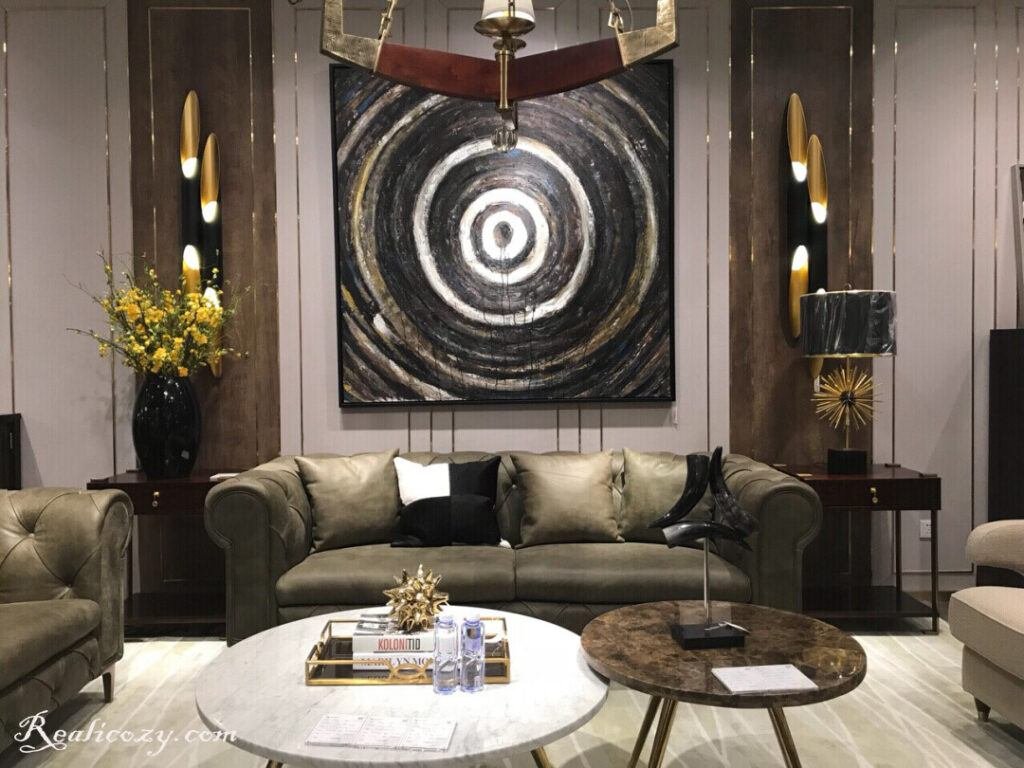 Texture Has Mood Too…
Like the color has temperature, texture has mood too. The texture is a vital factor for light reflection. Smooth and glossy texture more reflects more light and gives a cool impression. Soft and raised texture absorbs more light and conveys a sense of coziness. The cold texture is always found in modern glass and metal materials, while the warm texture lies in soft fabrics. And in between are those called "neutral texture" on wood, rattan, and bamboo.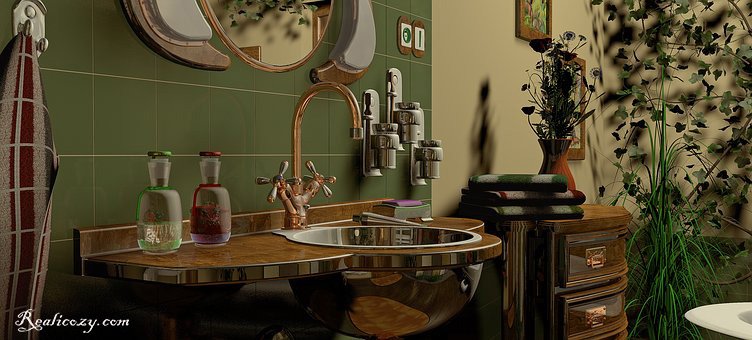 Build Layers
The purpose of building layers is to create a friendly ambiance and allow the elements from the within to complement each other under the same tune. Layering different textures means infusing elements into a cohesive look and enhancing the tactile experience. Try to avoid an overabundance of contrasting textures piled up, which will result in a cluttered and overwhelming space.
The trick to let you jump off the start effortlessly is: taking advantage of the innate textures in materials. You will build layers to extend your vision and liven up space with great aesthetic appeasement and focal interest.
Hereafter are two handy guidelines to create a layered look :
Combining Different Finishes
If you go with a single material, you can still achieve a layered look by combining different finishes. An attractive finish will enhance the appeal of the subject. Dual-texture finishes are very popular in lighting, home décor, and artworks. The Feiss Prospect Park Collection features a rich, dual finish of smooth Satin Nickel with shiny Chrome accents. The two-finish accents highlight the silhouette's details, and each cylindrical Opal Etched glass shade boasts metal bands at the top and bottom to add a bit of formality. Unexpected pressed crystal on each stem elevates the tailored look with a bit of glamour.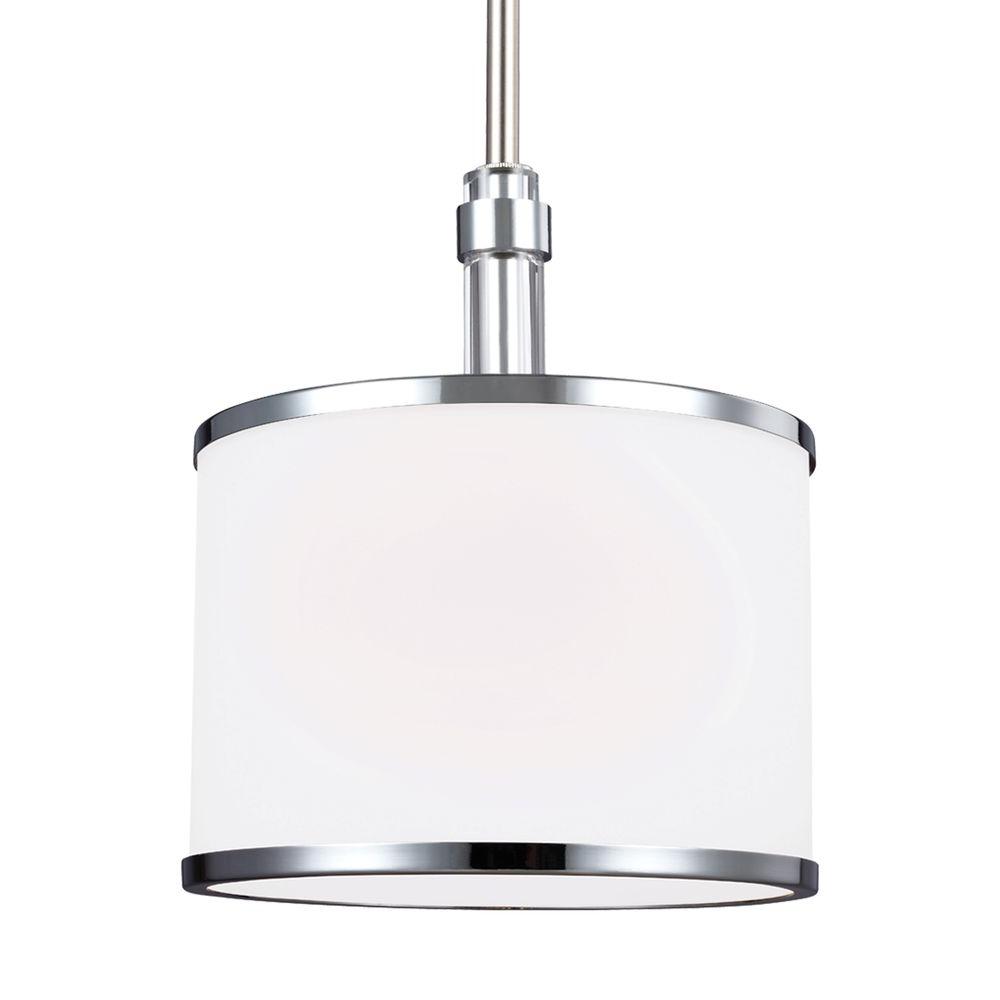 Feiss Prospect Park 1-Light Satin Nickel/Chrome Pendant ∣ Home Depot
Mixing Materials
Varied materials create a different sense of dimensions and tap their personality into space. Nowadays, we see pieces that combine different materials, like wall sconces using contrasting modern metal materials with distressed wood; or Chaise-lounge, i.e., chrome-plated steel frame, black enamel steel base, and leather headrest. All these pieces bring a fresh look with a mellow effect and a depth with sensations.
Use Contrasting Texture in Artworks
Artworks provide endless possibilities to highlight element(s) with visual weight. Visual weight is the capacity of an object to draw a viewer's attention. Contrasting textures accentuate the outstanding quality of the piece against its backdrop. A large sculpture, or a rich-colored oil paint, will always pop up in a balanced and layered space and anchor a viewer's sightline in the space unhindered.
Soften the Look with Accessories
When your home fills with hardware, you need to soften the look with the accessories, including cushions, pillows, throws, and other decor accessories. Scattering cushions and throws made from leathers, linens, or silk offer flexibility to add texture and bring versatility to the room. A mirror, an end table, or an antique brings personality to the space.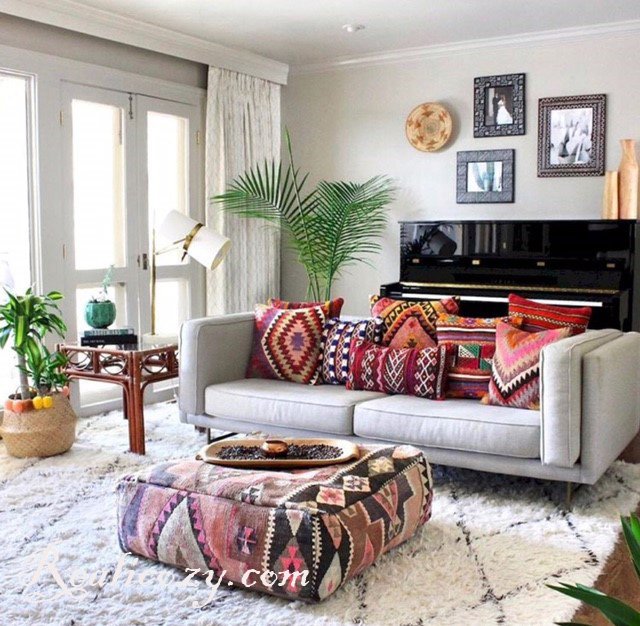 Striking Balance
It is very flexible to accomplish a balanced look through various textures. The home decoration must be aligned in symmetry or perfectly matched with each other. The balance could be achieved by blending opposites to establish a contrasting unity. You may employ natural wood texture with a metal finish to produce an attractive and rough contrast that visually complements the details and creates additional depth. Work on details and place decor accessories to pop up surprises.